Lenore and Auntie Glad's LLC- Fine Estate Sales and Liquidations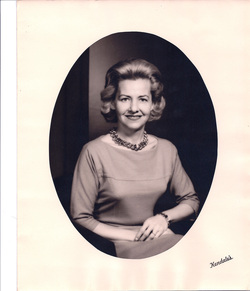 Our Company was founded based on the need for
responsible
,
ethical
and
caring
assistance with your estate liquidation. We recognize the importance of complete liquidation in a timely manner and can schedule your sale in as little as two weeks if we have availability, however, 6-8 weeks notice is ideal.
Our main specialization is personal or family residence sales. We do not use auctioneers for the sale, nor do we buy your property in bulk and resell for a profit. Our company employs highly trained specialists who are constantly improving their methods of property valuation and whose skills insure you receive top dollar for your sale.
Our Hoarding specialists realize the need for compassionate assistance during this difficult time. We work closely with counselors and therapists for continued care after your clean up.
Our clients and their needs are our main consideration. This and only this allows us to keep the leading positions and win our clients' trust and respect. We are fully licensed and insured.
2011-Named the #1 Estate Sale Company in Phoenix
2012-Named the #1 Estate Sale Company in Arizona by client voting
2013-2015-Ranked within the top 50 Estate Sale Companies in the COUNTRY for sale views!
2017- Appointed as one of 5 National board members to the Estate Liquidators Network
Some questions to ask your prospective estate sale companies:
Are you insured?
We maintain two million dollars of liability and two million dollars of aggregate insurance through Lloyds of London.
What happens to my leftover property after the sale?
This property is yours. We do not not own it, nor do we attempt to "claim" it or purchase it after your sale. Avoid a company whose contract remands all unsold estate sale items to themselves. They can easily over valuate all your items and then when they do not sell, all the property, per contract, becomes " the companies." They then resell later for a profit effectively cutting you out of the equation. This property is YOURS...you may donate it, keep it or we can arrange a donation for you. We charge a percentage of the total sales....if we do not sell, we do not profit, it's that simple. We strive to liquidate the entire estate with very little leftovers.
My relative is coming into town that week, can they watch the setup?
Many companies will not allow any clients or family members on the property either during the setup and sorting process or during the actual sale. This should be a HUGE red flag to you! This "secretive" practice is not the policy of our company. Though we do
discourage
clients or family members presence on setup days due to emotional attachments, we will never, ever
prohibit
the family members presence. We have nothing to hide. Consider this, the estate sale company hides their business practices, policies, setups and employees from the client. What ELSE are they going to hide?
Do you do partial estates when a client still resides in the home?
We cannot perform a successful sale when the client still resides in the residence. We have tried to accomplish this several times in the past and it just does not work. If you are booking a downsizing or moving sale, all of your personal items must be removed from the home before setup of your sale can begin.
What if you find valuables, cash or other personal items during the setup?
All valuables will be included into the sale as any other sale item. Personal items (photos, etc) will be returned to the client.
We called another estate sale company, they told us their upfront fee was $2500, what is that?
This is a fee charged by many companies. If they sell NOTHING, they are guarantied a profit of at least this amount. We do not charge any upfront fees. We also do not charge any "advertising" fees, "credit card usage" fees or ordinary trash removal fees.
What is your marketing and how do you advertise my sale?
We advertise your sale on multiple marketing platforms, to include specific estate sale listing websites, (estatesales.org, .com and .net) AZ Central, Twitter, Facebook, Instagram, Google +, YellowPages, professional street signage during the sale and of course our own personal website. We maintain over 2000 people on our personal email list alone and it is growing everyday! That makes great sale exposure for you!
Do you belong to any professional organizations?
We are members of the American Society of Estate Liquidators and proudly display our Professional Estate Liquidator designation. We are also members of The Antique and Collectibles National Association
and attend several conferences throughout the year for continuing education in valuation and marketing. We were recently honored to become one of the 5 standing board members for "The Estate Liquidators Professional Network", a private group of over 600 estate professionals across the country.
Do you research sale prices for my items before pricing?
Of course we do. Not everyone can be an expert on every type of item they may come across. Our research is extensive and many hours are spent obtaining correct and fair market values. Research is included with any sale and is part of our service to you. There are no "extra" or hidden" fees for research and valuation of your estate sale items.
Do you or your staff purchase items from our sale?
We do allow staff to purchase items from the sale, however, they may not purchase anything until after 2pm on the first day of the sale. This allows customers first view of every item available for purchase. Staff may not remove nor save items for purchase from the sale inventory prior to the first sale day.
Do you combine estates, remove my property and exchange it for something else or consign items?
Recently, we have been hearing through the estate sale companies private discussion forums
, (a private network of estate sale company owners) of a disturbing practice occurring more and more frequently with certain estate sale companies. Some companies appear to actually be removing the clients "good" property before the sale and replacing it with "junk" property they bring in and market as yours. What happens to the client's good property we don't really know, but this practice amounts to nothing more than felony grand theft. This is just one more reason to be wary if a company "denies" you access to your home during the setup process.
We do not combine estates, add junk property to estates or consign items. The items in the residence is what is offered for sale, no more, no less.
Do you own or operate a store or consignment shop?
No, we have found this to be a huge conflict of interest in the estate sale business.
Consider this, the estate sale company owns a retail store they have to keep stocked with merchandise. What better way to stock it than with YOUR property. There are several methods they can use to get your items into their store, either free or very low cost to them, and all of them amount to unethical business practices. We liquidate your items, at your residence and donate the leftovers. This means we are completely focused on you...and not stocking a store.
Estate Sales v. Auctions
We will not create a huge debate of estate sales versus auctions houses, they both have their merits in their own regard. However, here are some of the facts:
Do you want to rent a moving truck, load it yourself with your entire household and then drive it someplace else for another person to sell your items for you? Hire an auction house. Do you want to do nothing but sit back and collect your sale proceeds from your sale? Hire an Estate Sale Company! (of course, the auction house will be more than happy to pick up your items for you, charging you a higher commission rate for the privilege in the end or a pickup fee)
Do you want to watch your prized possessions sell for as little as $1.00 each? Hire an auction house. Most auctions have a pricing "floor" (opening bid) for all items. If the auction is not packed with buyers, which they seldom are, your item could sell for this floor price. Of course, you could state a "reserve" price for your items, which again costs you more and leads to yet another raise in the auctioneers commission. If the item does not sell, the auctioneer will still charge you a minimum commission fee! You could even receive at "bill" from the auctioneer at the end of the sale for his commissions due instead of a check. Do you want to sell your items at a fair market value and not worry about a pricing floor? Hire an Estate Sale Company.
Auction houses praise themselves for the "no leftovers" clause when downgrading Estate Sale Companies. True story: We went to an auction in Phoenix that listed itself as a premier auction house. (They have since closed down and are out of business) There were exactly 11 people in the seating area the day of the auction and a handful of internet bidders. Most items were sold in boxed lots for $3 or less! More than 25% of the items were "passed," meaning they did not sell at all. Not one single high dollar collectible or antique item was sold. Prized family possessions sold for a penny on the dollar. You can rest assured that over 1000+ people will walk through your estate sale on any given weekend. This gives you huge exposure for your sale. On many occasions, buyers return several times over the course of your sale, making multiple item purchases. Many times they will bring friends and family back to the sale with them. Miss an item at an auction? It is gone forever and you are no longer able to purchase that item. And what does an auction do with the leftovers? Well, you get them back of course, or they are "donated" after the auction. Go rent that truck again and go pick everything back up. Even if an item does not sell, you will still be charged a "minimum commission," usually $1.50, for each unsold item. It's a win-win for them but a lose-lose for you. If we don't sell an item, you don't get charged one penny.
We actively "sell" your items during your estate sale. We provide information on items and maintain an active salesmanship of items during your entire sale. We do not sit down in a chair and "hope" you purchase an item. Have a question? We can answer it. Not sure if will fit? Measure it, go home and then come back and purchase the item. Auctions will give a buyer a couple of hours to preview before the auction and that is all.
Auctioneers do not really seem to care about your property. Go to any auction and listen. Listen to the clanging of dishes and glassware being shoved around in boxes, the scraping of furniture pushed along the floor and the crash of items being dropped. Watch the employees shuffle around with great disinterest in the whole process. We treat every item as if it was our own. We carefully clean and place each item on linen covered tables, not randomly thrown into a boxed lot and tossed on a metal shelf. We display groupings of items and provide printed information on collectibles and antiques. Our percentage of liquidation from a sale conducted at your household averages 90-95%.
Estate Sales vs. Auctions....the choice should be crystal clear.....
What does all this cost me as the client?
Our fees are based on the amount of work needed to complete a successful sale. They vary between 40-60% and flat fees for small estates are available as well. Yes, there are several companies who charge a lower commission than we do....just remember, you get what you pay for. We have received and booked several sales from distraught clients who have been abandoned at the last minute by other estate sale companies for one reason or another. This reason is usually that they found a "better" client to reap them more profits. We will never leave you in a bind during this emotional time.
Have you ever turned down a client?
Yes, we have turned down several sales before. Any residence that we deem contains hazardous or dangerous conditions, property soiled with animal urine or feces or estates involved in an active probate dispute cannot be accepted. However, hoarding estates can be cleaned and rendered safe. This service falls under a separate hourly fee scale. If you have recently conducted your own yard sale, garage sale or estate sale, we cannot assist you in liquidating your "leftovers" as that is not what we do. We suggest you call The Salvation Army or other charity and have your leftovers donated to a good cause. Further, several areas of Phoenix, governed under very specific HOA regulations, do not allow Estate Sales to be conducted at all. This includes Estrella Mountain Ranch and Sun City Grand. We do not conduct estate sales in these areas. Several other areas, including Desert Ridge, only allows estate sales during the semi annual community garage sale. An estate sale can be conducted during the dates of the community sale and at no other time.
Further, we only conduct full estates. If you have removed everything you consider "valuable," have had your family and friends come by and take what they want and have already donated two truckloads to a charity, we cannot assist you with clearing out your leftovers. We suggest you call your favorite charity and have them donated. Buyers want to see very full estates and this is paramount to a successful sale.
Do you sell vehicles and firearms?
Yes, we sell vehicles all the time! Cars, boats, motorcycles, golf carts and RV's! Firearms sales have some restrictions and can be provided to the client upon request. There are several items, by State and Federal laws we cannot sell, and a list of these items will be discussed with the client.
Do you provide references?
Of course we do, and probably provide them like no other company. We do not conduct 50 sales a year and then "pick and choose" some good references to provide to you out of those sales. There could be 47 unhappy and 3 happy clients out of the 50 sales. We simply give you the name and email of the last 3 clients we provided services to and let them do the talking. That's how
confident
we are that our clients will be satisfied!
How do we reserve our sale date?
We consult with many people per week. We will provide a contract to each and every client to read through. However, we do not hold dates without a signed contract. Contracts must be received in our office before your date is officially "locked in." We do not reserve any sale dates without a signed contract, even if we discussed a future sale date during your consultation.
One final note:
When you decide to hire an estate sale company,
DO NOT throw anything away!
We sell everything from open bottles of motor oil to Steinway Grand Pianos. Do not try and "clean up" before the estate sale company arrives. You could be losing thousands of dollars. If you wish to donate anything, please wait until after the sale and then arrange for your donation.
We no longer can accept American Express or Paypal credit cards, effective immediately. This is a necessary measure to protect our clients and customers. We apologize for any inconvenience.
---
---
We do not take consignments or do buy-outs. We do not purchase estates in part or in whole, either before or after a sale. Thank you.

---
Sometimes we all need a little help....