Lenore and Auntie Glad's LLC - Estate Sales and Liquidations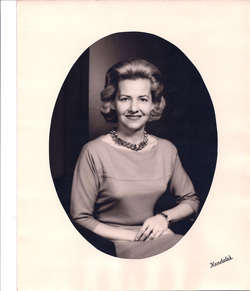 Our Clients

We value our clients greatly. They are the sense of our existence. Meeting their requirements is the goal of our actions. And their smiles are the best reward for our efforts.
Among our clients there are:
• Private Individuals and families
• Real estate Agents
• Attorneys and Court Liaisons
• Business Owners
By becoming our client you can benefit from our services too! Help is only a phone call away. Please see below for some of the feedback was have received from clients and customers in the past.

---
---
Feedback:

Comments from our clients are reprinted below as received, with only minor grammatical or spelling corrections made. Please send us an email if you wish to be included in our comments section!

12/7/17, 12:27 pm
Very nicely conducted sale. Organized, well staffed. Great prices and interesting collection of items. I think this group does a good job of both representing their clients & serving the customers at their sales at the same time. I will recommend them, and follow their sales too. Thank you!- SquareUp Customer

"Integrity, honesty, transparency and heart "describes Holly Gorman and her team at Lenore and Auntie Glad's. Being out of state was hard.Turning this enormous task over to them gave me tremendous relief from overwhelming stress and uncertainty. At every point, I was given reassurance: Holly was spot on with researching and valuation of mom's things while being sensitive to my own worries and concerns. The photo inventory was helpful to be able to see everything before the sale. Her team was incredibly efficient, even bumping up our timeline to handle the bank's legal involvement, in leaving the house vacant sooner than later.
Thank you for discovering the Picasso prints squirreled away under the sofa- that was a bonus—wow! And your supreme attention on the beloved silver collection was "heroically" awesome! A thousand hugs for everything you did and for all the little and big things, the unspoken acts of kindness and tireless tedium, the fifty three handbags and hoards of boxes, fabric bolts and piles--Bless you forever. And humor: Seeing the organized chaos in mom's tiny notes stuck to everything and for being the ones to deal with the Costco catsup milk can fiasco and a big high five "yay!" for finding the lost unicorn box-- for this my daughter is
eternally grateful. Lenore and Auntie Glad's are worth every minute and every dollar. The greatest estate gift asset of all, turned out to be…you.
J Green. March 2017

All who were working there was so friendly, smiling, not like any estate sale my husband and I have been to. Eager to help, went out of their way to accommodate . Very knowledgeable on what was in the house, BUT what impressed us very much was how organized everything was. I can see this as my daughter in Michigan has her own company and does her own estate sales and we see what is involved. So congrats, to your company and excellent staff! Bev, August 2016

We had a very high end sale..well, we thought it was, Holly took the time to explain the current market to us, was very knowledgeable and didn't pull any punches. Though some of things were a shock to us, we researched them and found out she absolutely right. Holly was right on the money for us in appraisals and sales. She tells it like it is, and we appreciated that.

"I have been going to their sales every week for a long time!! They are the best estate sale company I have ever dealt with. Their prices are very reasonable but fair on current market value. Their sales are clean and organized. The staff is the friendliest in the business. They are the most honest and fair people around. I know over 100 people who attend estates sales and auctions and they all say Lenore & auntie Gladys is the best!!!" Tami Milam-Glendale, AZ

"These people are the best!! Very reasonable prices and the customer service is SECOND TO NONE!!! Very friendly people and very helpful. You will not find a better estate sale company than this anywhere!!!" Craig Liebscher - Glendale, AZ

"I am so impressed with Lenore and Auntie Glads. Holly is so professional, fair and honest. The business is so well run. Holly was faced with several obstacles with my mother's estate sale, yet she remained courteous and kind to all us who gave her challenges! I will recommend them to anyone who needs an estate sale. It is the only way to go. Having this sale saved me many hours and lots of frustration. Thank you Holly!" L Drake-Phoenix

"We received your name from a friend of ours. You conducted her estate sale several months ago and she refereed you to us. We are so glad we called! Our sale was great and really helped us out of a tight situation. Thank you and we will pass your cards onto everyone." C.S.-Phoenix, AZ

"Was at (your) estate sale today...very impressive and great job organizing. You gals run the best in town." L.R.-customer

"Thank you, thank you. You guys are the best. The sale did everything we needed it to do and more!" Susan, Peoria, AZ

"We wouldn't believe the results we had from our sale. You were compassionate, caring and all we can say is thank you from the bottom of our hearts." SS Scottsdale, AZ

"My parents had to move to an assisted home and I lived out of state. Thank you for everything you did to help them get into their new home. I wouldn't have know exactly what to do without your expertise". S. H.

"We had turned our home into piles and piles of stuff over the years and thought there was not any hope in sight. We called and you turned our life around! We cannot thank everyone enough as we now have our home and our life back again. Thank you from the bottom of our hearts." Name withheld for privacy-Phoenix, AZ

"I called you from a card I received at one of your previous sales from a neighbor. Now I needed to sell my estate as well to move to another city. I didn't feel like I had much and would have alot left over. You sold my entire estate, wall to wall...4 bedrooms worth! I was impressed. Thank you all for everything! I will recommend you to everyone I know! name withheld by request-Private Investigator-Goodyear (The below feedback was a direct result of this individuals referral)

"Your company was a referral through our real estate management company. We called you and you were there. We were glad to have met you and you are not only the one who did our estate sale, you are now our friends! Thank you for dealing with this difficult estate." Nan and Jan-Los Angeles, California

"We had a great time! I was impressed with everything you did and would recommend you to anyone. I have already given your cards to several friends and have you listed on my personal FB page! Job well done!" Name withheld by request-Scottsdale Investment Banker

"Went to a sale last week in the west valley. Great sale!! The staff was great, kind and very professional. Found some great things! Can't wait for them to have the next sale!" Thanks again, Joy Hamilton

"We had no idea our brother's hoarding had become so dangerous. We called several other companies but they didn't even bother to show up as soon as I mentioned the word hoarding. Thank you guys so very much for everything." Name withheld by request-Chandler, AZ

"Thank you all very much for my sale last weekend. You made things so much easier for my move and you can use me as a reference anytime!" D. Bridgeman, Scottsdale, AZ

"I would highly recommend Lenore and Auntie Glads. I was coming to Arizona from out of state after my mom passed away and I needed to put together an estate sale in less than a week's time. It was quite a challenging task but they agreed to do it no questions asked. I would have never been able to pull this off without their help and expertise. They are great people to work with and made this sale a lot of fun during a difficult time. V.F., Gaithersburg, MD"

" I was very impressed with your professionalism and accountability for my sale. Several other companies would not even take my sale because they thought it was too small. I hadn't seen things in my back bedroom for several years. You sold almost everything making my move much easier. Thank you again! " E.E. Phoenix, AZ

"We have already giving your name to our friends because we were so happy with everything! You went above and beyond to make everything right and we liked your staff very much. We received many more $$$ from the sale than we expected! " K.D. Phoenix, AZ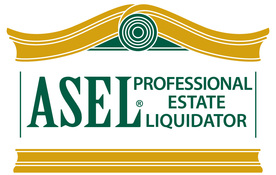 ---
We do not take consignments or do buy-outs. We do not purchase estates in part or in whole, either before or after a sale. Thank you.